Bryntum Scheduler Pro
A professional scheduling UI component with a brain. The Scheduler Pro helps you schedule tasks while taking the availability of your resources and tasks into account.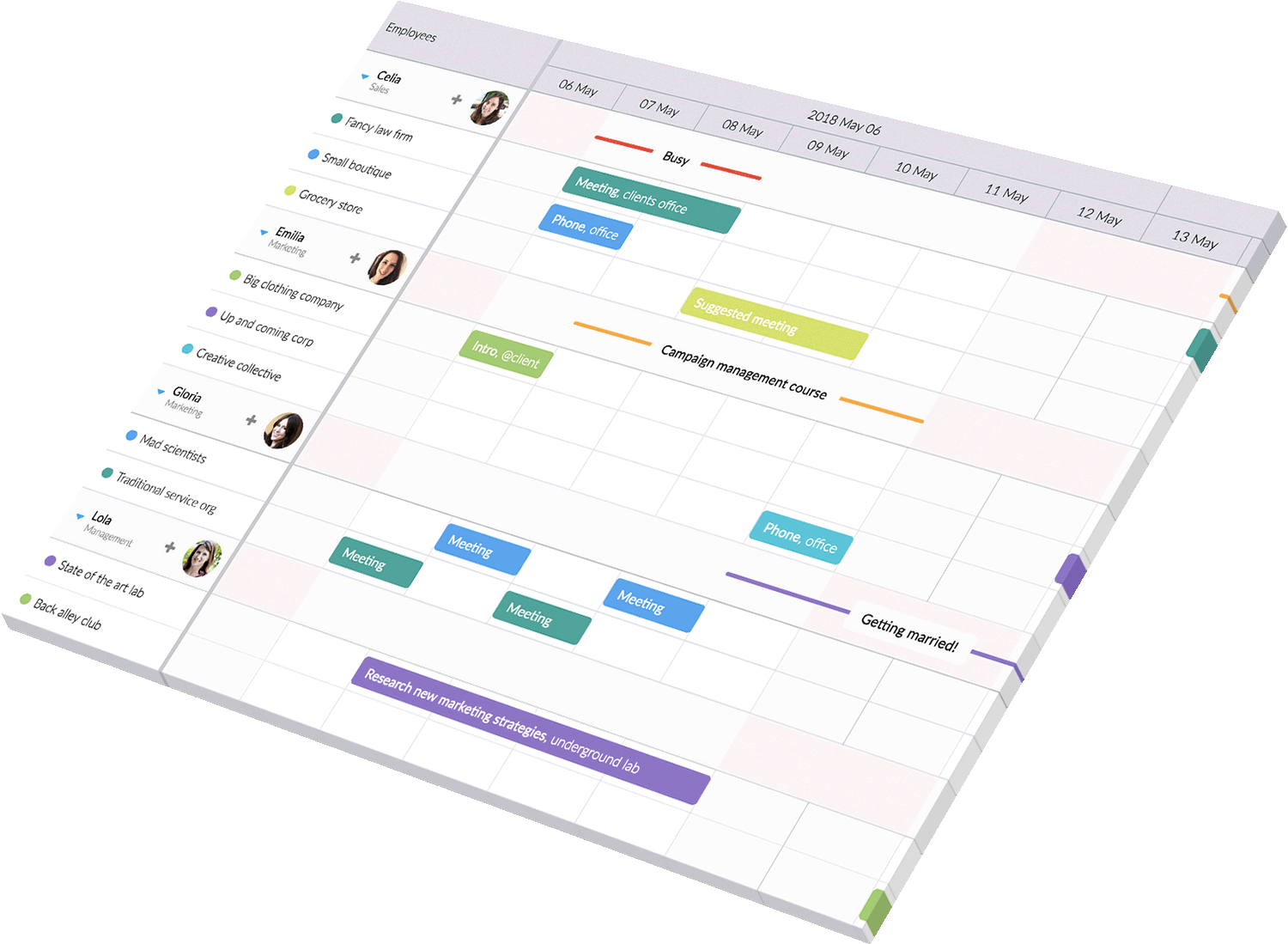 Supports any framework, including Angular, React, Vue and Ext JS
Bryntum Scheduler <strong>Pro</strong> combines the modern Scheduler user interface with the scheduling engine from our Gantt chart. This combination makes it easy for you to
Schedule tasks according to your global calendar, while also taking task and resource calendar into account.
View all features
The Scheduler applies a combination of techniques to achieve great rendering and scrolling performance:
Virtual rendering – Only renders rows and events that are in view
Minimal DOM footprint – rendering uses as few elements as possible
Minimal DOM updates – elements are reused as you scroll
With the Scheduler Pro, you can define working time both for your company globally and for each individual resource. The built-in scheduling engine will automatically calculate end date to take any non-working time into account.
Define global calendars for the Scheduler
Define resource calendars with daily working time and working days of the week
Non-working time will be visualised in the Scheduler UI and can be updated on the fly
Dependencies between tasks
Connect your related tasks with the built-in dependencies feature. In the Scheduler Pro version, successor tasks can also be automatically rescheduled.
Try it yourself in this live demo!