Bryntum Grid
The Bryntum Grid is a powerful and high performance table component for the web. Since it is built with pure JavaScript, it works with the framework you are already using.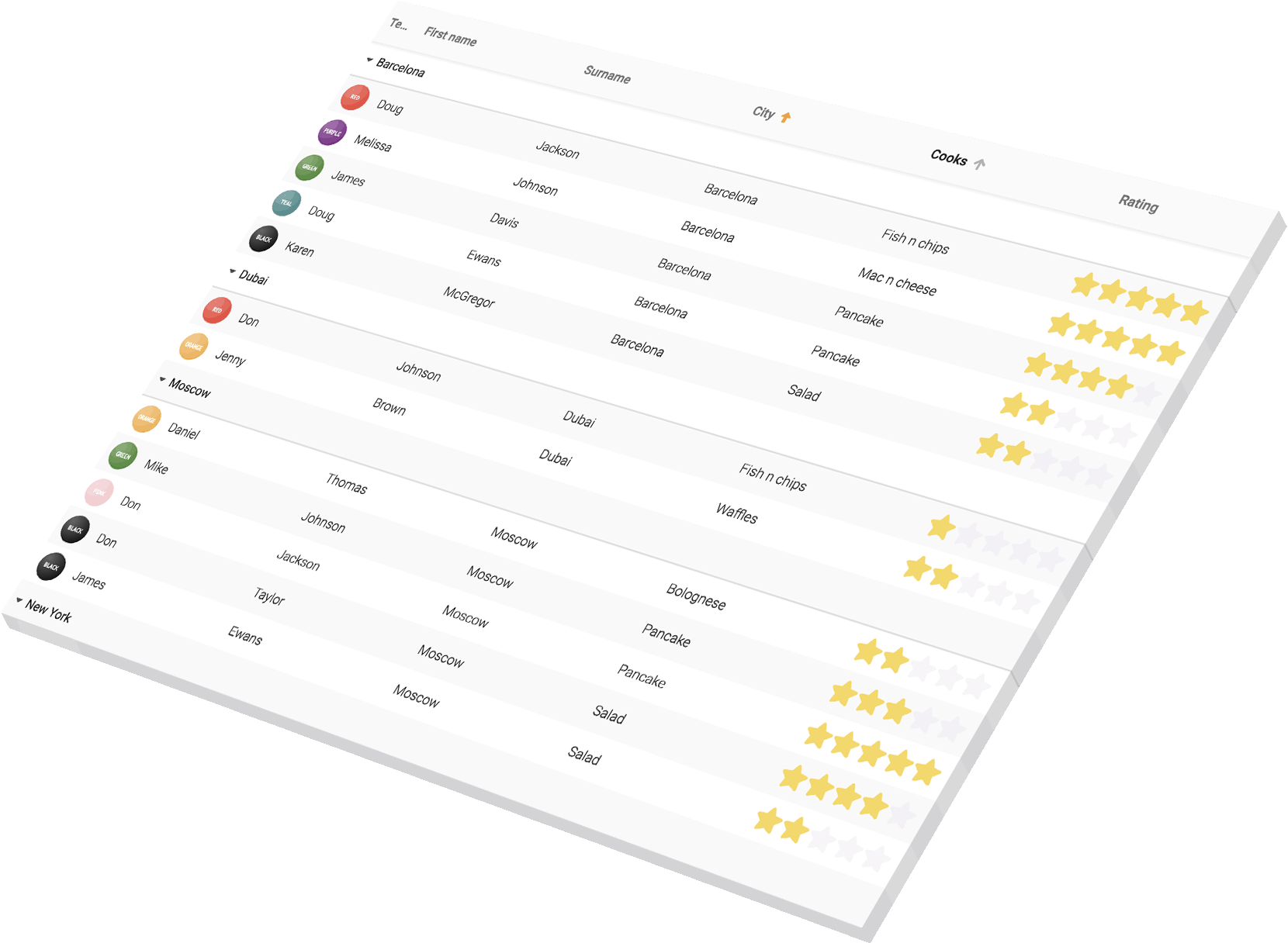 Bryntum Grid has all the features you would expect from a grid component, including:
Cross-browser compatible, works with any backend and framework
View all features
Bryntum Grid applies a combination of techniques to achieve great rendering and scrolling performance:
Virtual rendering – Only renders the visible set of rows
Minimal DOM interactions – Elements are reused extensively
Modern CSS – Using bleeding edge CSS when available
Customizable to suit your needs
Bryntum Grid has lots of options for customization:
Ships with four themes and a demo of how to roll your own
Use renderers to affect contents and styling of cells and headers
Has an extensive reactive API, allowing you to change things on the fly
Which supports all of the grids features and has the same great performance. Can be used as a plain tree or with additional columns as a tree grid.
Try it out yourself in this live demo!