Bryntum Calendar
The Bryntum Calendar is a modern and flexible JavaScript calendar component with day, week, month, year and agenda views. It integrates seamlessly with React, Vue, Angular or simple vanilla JS.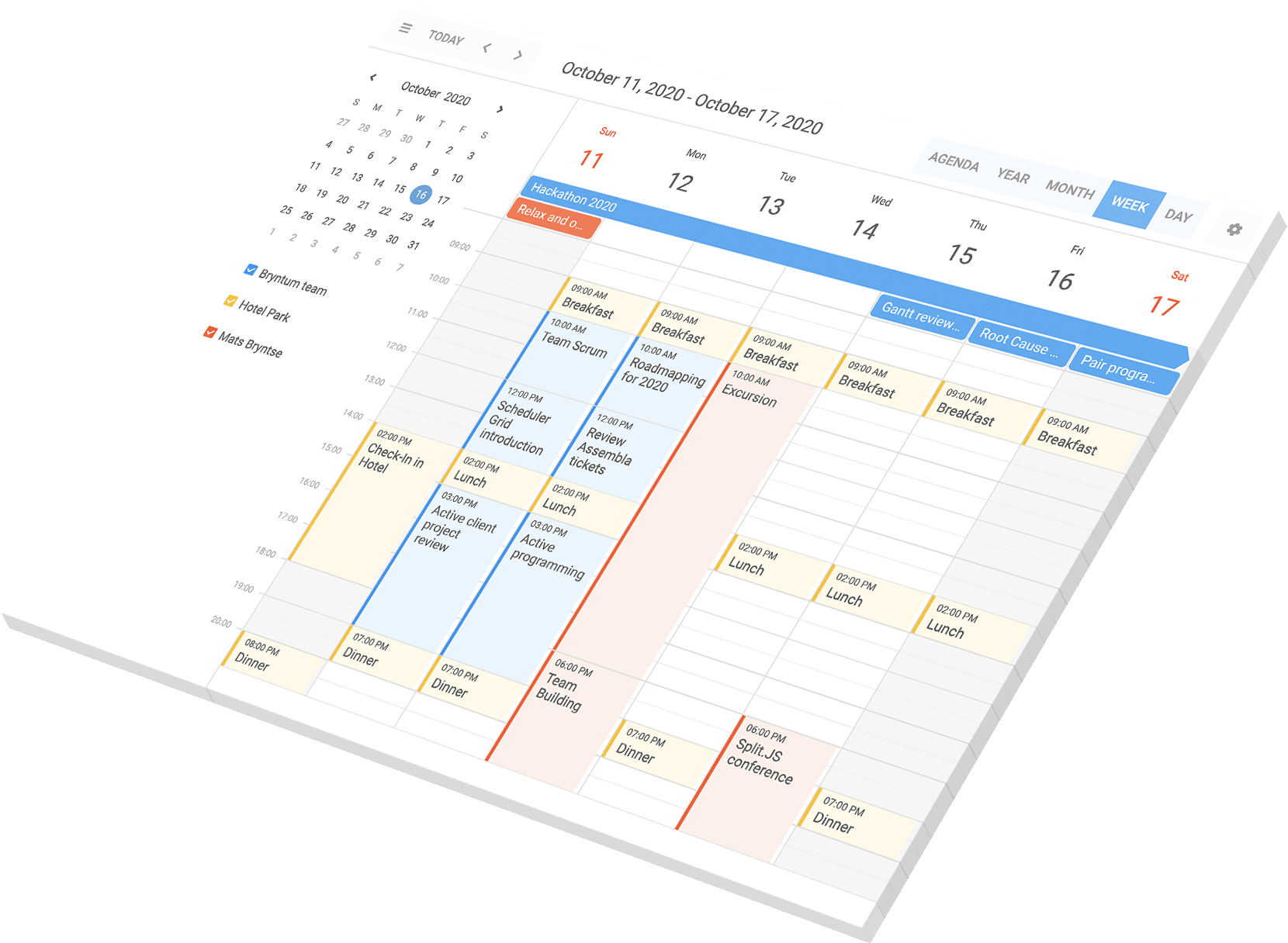 The All In One Calendar Solution
Bryntum Calendar is built using modern ES6+ and SASS and integrates easily into any web application including React, Angular or Vue. It comes with ready to use examples and renders beautifully to any device and screen size.
The Calendar can also be easily integrated with our other components such as the Scheduler or Gantt.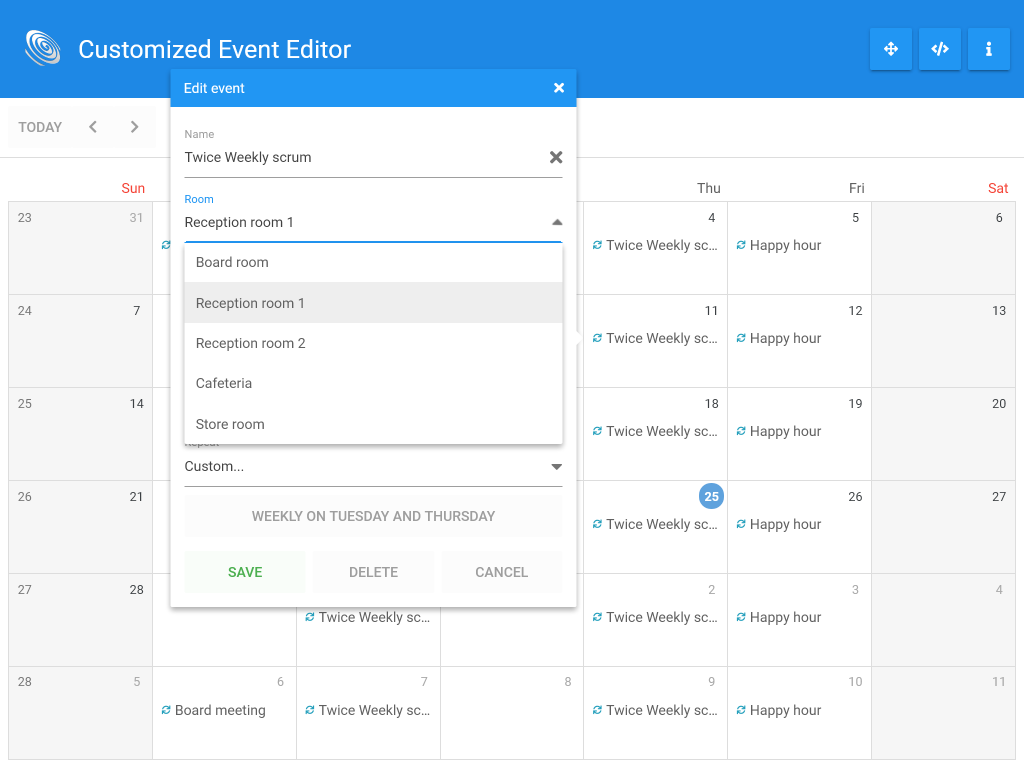 The Calendar is styled using Sass with variables you can use to modify the calendar appearance any way you like. The tooltip and and event editor widgets can be customized to show any markup.
A very popular feature in calendar software is recurring tasks. In the Bryntum Calendar, tasks can repeat in any pattern you need – daily, weekly, monthly or yearly.