Overview
Robo is a stable undo/redo functionality framework for the Ext JS data package. Undo and redo is a very common yet not trivial feature requested in most types of web applications. An application may define complex rules of data processing, involving data from different collections. With Robo, you can accurately revert data to any previous state with a simple
undo()
call.
In your application, all you do is to instantiate the UndoManager and let it know which stores to monitor. After this your application supports undo / redo. It couldn't be easier!
Buy Now
Live Examples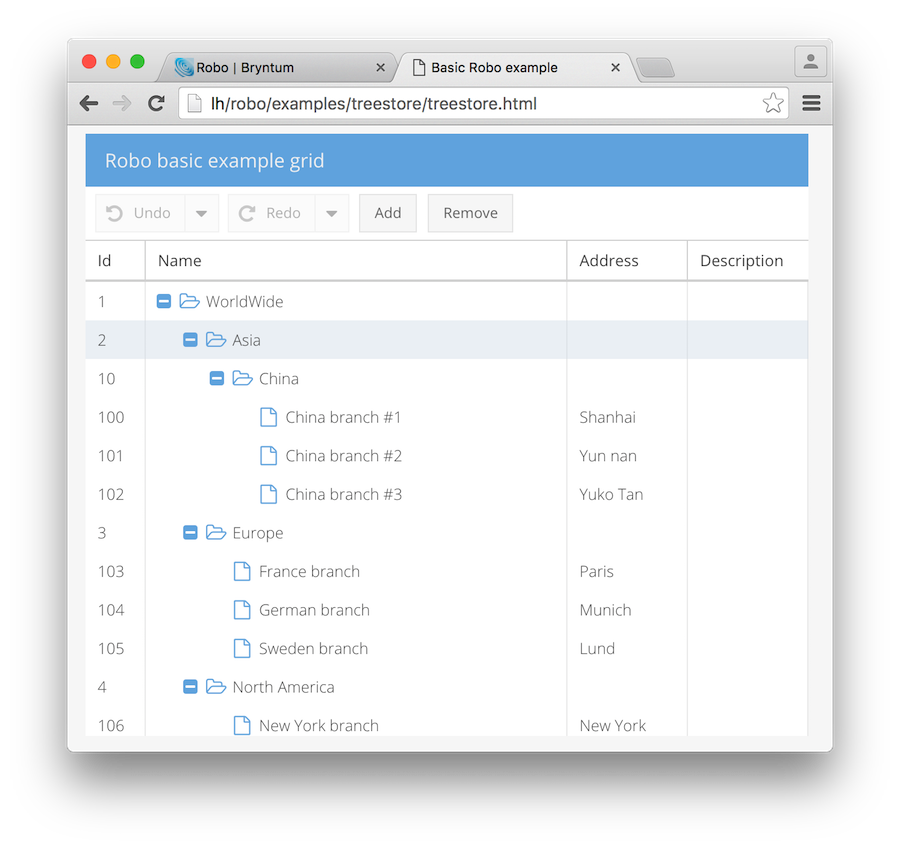 Key Features
Super easy integration with Ext JS applications
Supports Ext JS 5 and above
JSDuck docs available
Simple and extensible javascript API
Supports all major browsers
Unit tested with Siesta
Getting Started
Download A Free Trial
Latest Releases
Latest news
SenchaCon 2016 in Las Vegas is only one week away we can't wait to show you all the new cool things we've...

We've just released Siesta 4.2.0 – an important Siesta milestone and in this blog post we'll highli...